OH!FX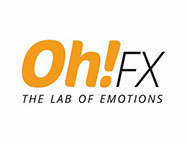 Oh!FX is a Lab and manufacturer of all kind of Stage effects. They design, develop, customize and produce in their own facilities a large variety of machines and accessories for stage effects. That's why they insist on quality, reliability, and safety of the machines and products, without renouncing the best performance.
All the equipment is duly CE certificate, in addition, to comply with all safety standards.
OhFX is in the continuous development of new FX and equipment to offer to their Distributors and Dealers in more than 50 countries around the world proving the quality of their equipment and team professionalism.